FC2BallCup : Southampton Football Club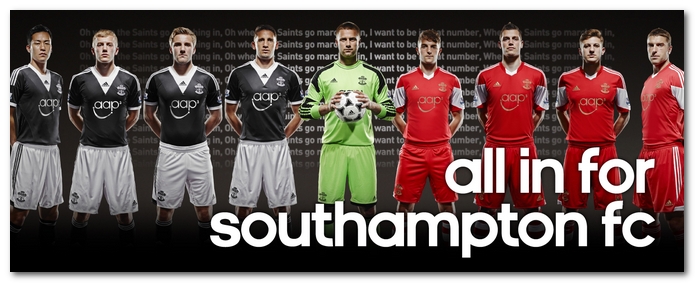 "Southampton Football Club is an English football club, nicknamed The Saints, based in the city of Southampton, Hampshire, that currently competes in the Premier League.The Saints' home ground since 2001 has been St Mary's Stadium, before which they were based at The Dell. The club has been nicknamed "The Saints" since its inception in 1885 due to its history as a church football team, founded as St. Mary's Church of England Young Men's Association (or St. Mary's Y.M.A) and has since generally played in red and white shirts.
The club has a long-standing rivalry with Portsmouth due to its close proximity and both cities' respective maritime history. Matches between the two sides are known as the South Coast derby.The club has won the FA Cup once in 1976, and their highest-ever league finish was second in the First Division in 1983–84. Southampton were relegated from the Premier League on 15 May 2005, ending 27 successive seasons of top-division football for the club. They returned after a seven-year absence, and have played there ever since.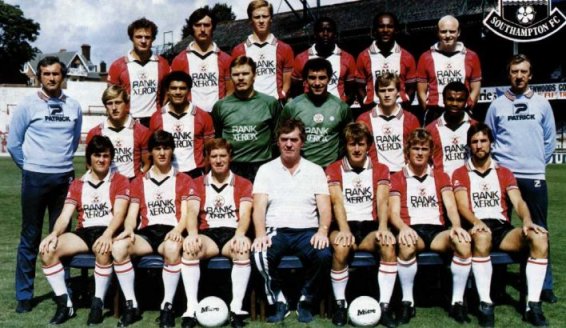 In 1977–78, captained by Alan Ball, Saints finished runners-up in the Second Division (behind Bolton Wanderers) and returned to the First Division. They finished comfortably in 14th place in their first season back in the top flight. The following season they returned to Wembley in the final of the League Cup where they acquitted themselves well, losing 3–2 to Nottingham Forest.
Southampton continued to progress under McMenemy's stewardship, and with a team containing Peter Shilton (the England goalkeeper), Nick Holmes, David Armstrong, striker Steve Moran and quick winger Danny Wallace reached their highest ever league finish as runners-up in 1983–84 (three points behind the champions Liverpool) as well as reaching the semi-final of the FA Cup losing 1–0 to Everton at Highbury Stadium. McMenemy then added experienced midfielder Jimmy Case to his ranks.
They finished fifth the following year, but as a result of the Heysel Disaster all English clubs were banned from European competition: had it not been for this, then Southampton would have again qualified for the UEFA Cup.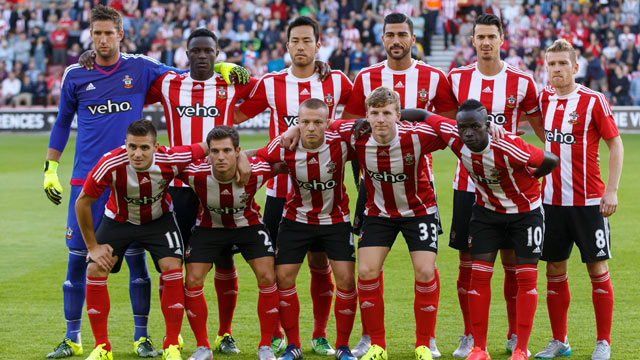 Southampton's Road To The Premier League
In 2002–03, Southampton finished eighth in the league and finished runners-up in the FA Cup to Arsenal (after losing 1–0 at the Millennium Stadium), thanks in no small part to the metamorphosis of James Beattie, who fired home 24 goals, 23 in the league. Strachan resigned in March 2004 and within eight months, two different managers – Paul Sturrock and Steve Wigley – had come and gone. Chairman Rupert Lowe risked the ire of Saints fans when he appointed Harry Redknapp as manager on 8 December 2004, just after his resignation at South Coast rivals Portsmouth. He brought in a number of new signings, including his son Jamie in the attempt to survive relegation.
Southampton were relegated from the Premier League on the last day of the season, ending 27 successive seasons of top flight football for the club. Their relegation was ironically confirmed by a 2–1 home defeat to Manchester United, who had been on the receiving end of many upsets by Southampton over the years, namely in the 1976 FA Cup final and since then on a number of occasions in the league, as well as inflicting a heavy defeat on them in a November 1986 League Cup tie which cost United manager Ron Atkinson his job. Lowe and Southampton continued to make headlines after former England Rugby World Cup-winning coach Sir Clive Woodward joined the club—eventually being appointed technical director in June 2005.
Saints welcome Banc De Binary as Official Partner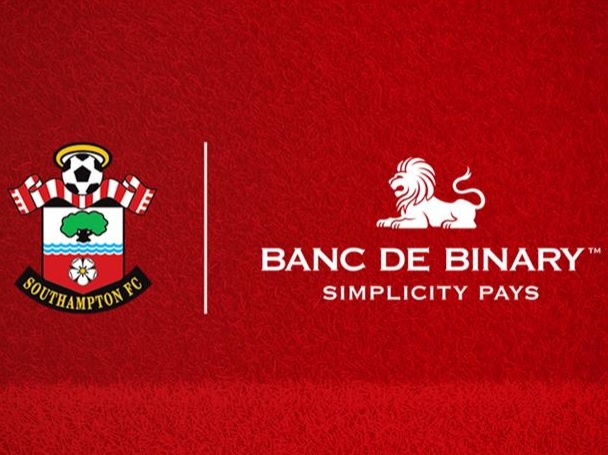 Southampton Football Club is pleased to welcome Banc De Binary as its Official Binary Trading Partner for the 2016/17 season. Founded in 2013, Banc De Binary is one of the market leaders in binary options trading, and became the first Broker to be fully regulated. Based in Cyprus, they operate across most of Europe.The new partnership will see Banc De Binary traders enjoy unique opportunities to show their support for Saints, while there will also be numerous chances to win signed merchandise, VIP experiences and additional exclusive promotions.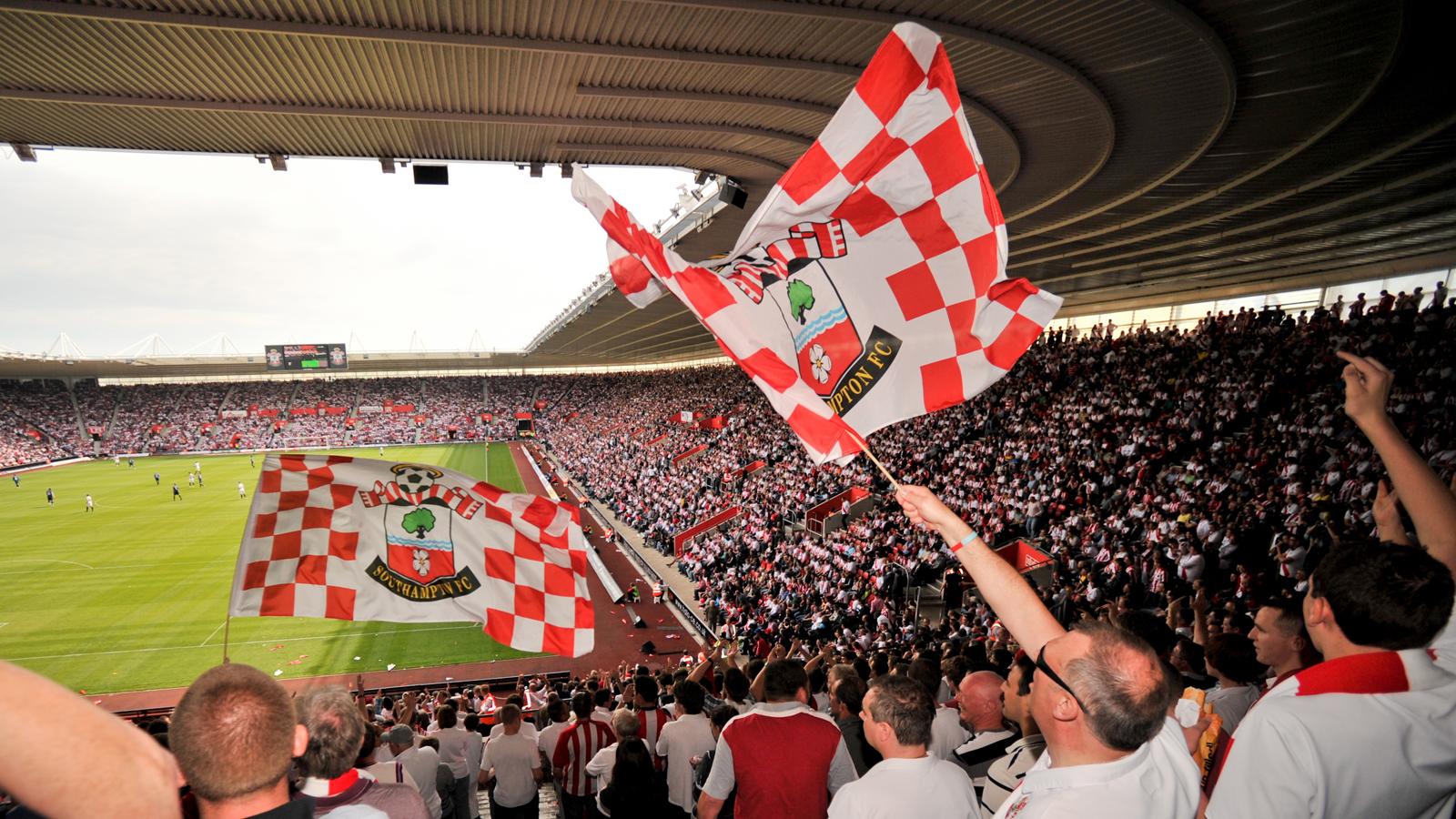 Christos Taliadoros, Executive Director of Banc De Binary Limited, said: "We're excited to align ourselves with Southampton Football Club. They set the bar high for determination, success and class. Football is a popular sport among people in our field, and Southampton stands out and shines amidst its competitors, which is precisely why we at Banc De Binary feel such a strong connection to the club. We are both excited and grateful for the opportunity to join forces with the Saints, bringing our clients closer to this prominent club whose core values are truly inspirational."
David Thomas, Commercial Director at Southampton Football Club, added: "We're very pleased to have welcomed Banc De Binary as our Official Binary Trading Partner for the 2016/17 season. Banc De Binary's core values are very much aligned with those we have at the football club. We are both striving to stay at the forefront of our fields, with creativity and innovation at the heart of everything we do. Our passion to engage with supporters matches the desire of Banc De Binary to ensure their clients are given the very best when it comes to binary options trading.
That is just one of the reasons why we feel this will be a very exciting partnership. We hope that our fans and clients of Banc De Binary will be able to benefit from our work together over the course of the next year." Banc De Binary will be offering unique opportunities to show their support of the club as well as signed merchandise, periodical ticket raffles, VIP experiences and additional exclusive promotions celebrating the partnership.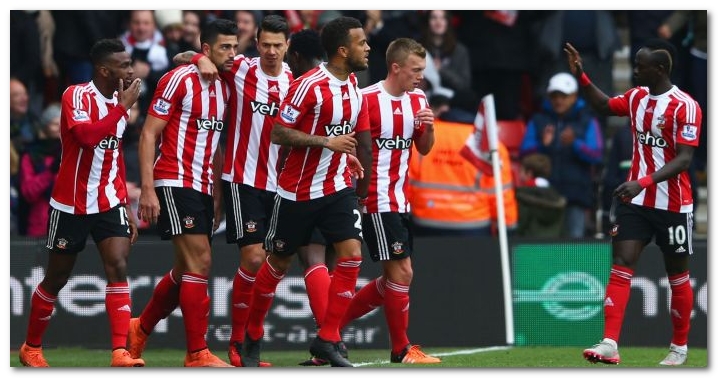 Saints' Europa League opponents confirmed
Southampton will face Internazionale, Sparta Praha and Hapoel Be'er Sheva in the group stages of the UEFA Europa League. Claude Puel's men will face Italian giants Inter, who finished fourth in Serie A last season, Czech Republic outfit Sparta Praha and Israeli side Hapoel Be'er Sheva. Speaking about the draw, Executive Director of Football Les Reed said: "It's a very exciting draw for everyone involved at the football club. There are some big challenges for us, with a big giant in Inter Milan.
"I'm sure everyone will look forward to that home and away, but the other two games will also be great tests for us with excellent atmospheres." As soon as we have the confirmed fixture dates, we will announce them on saintsfc.co.uk! Want to ensure you're at every home game in the group stages? Sign up to become an Official Member and ensure you have priority access when our Europa League Bundle goes on sale from 9am on Saturday 27th August.Full ticketing details for Saints' home games and away trips will be confirmed in due course.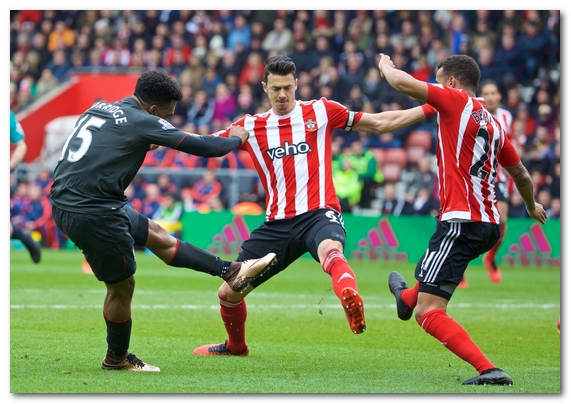 In November 2005, early in the club's first season in the Football League Championship, manager Harry Redknapp resigned to rejoin Portsmouth FC. After a brief period of caretaker management George Burley was appointed to the post of Head Coach to work alongside Sir Clive Woodward, as Director of Football. At one point during the 2005–06 season, Southampton were in danger of a second successive relegation but their form improved during the final weeks of the season for the team to finish in a secure 12th place. Southampton players form a huddle before kicking off against Derby in 2007 Rupert Lowe resigned as Chairman in June 2006. There were changes to the membership of the Board and the new chairman was Jersey-based businessman Michael Wilde, who had become the club's major shareholder.
On the pitch, the good form which secured Southampton's Championship status in 2005–06 was carried through to the start of the 2006–07 season. The new board of directors had spent a club record £6 million on transfers. Polish strikers Grzegorz Rasiak and Marek Saganowski and 17-year-old left back Gareth Bale all performing well. Southampton finished in sixth place, the last play-off position. They lost the two-leg of playoff semi-final to Derby County on penalties at the end of the second leg.
During the 2006–07 season, there were indications that there were financial difficulties with the board seeking to secure new investment in the club. In February 2007, Michael Wilde stepped down as chairman to be replaced by replaced by local businessman, Leon Crouch as "acting chairman". Crouch retained that role until 21 July 2007. In the 2007–08 season, George Burley revealed that players such as Gareth Bale and Kenwyne Jones had to be sold to stop the club going into administration and that failing to achieve promotion had put the club in serious financial difficulty. Burley left the club in January 2008 to take over as Scotland manager. After another short period of caretaker management, Southampton appointed Nigel Pearson as manager in February 2008. Under Pearson's management, Southampton narrowly avoided relegation by beating Sheffield United 3–2 on the final day of the season.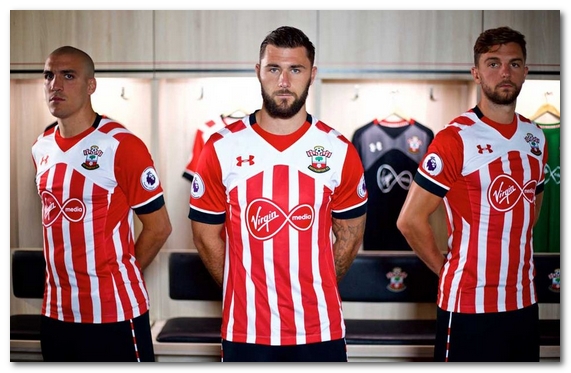 SBOBET was the shirt sponsor of West Ham United up until the end of 2012-2013 season. They were also the shirt sponsor of Cardiff City for 2010-2011 season.In October 2009, due to concerns raised by representatives of the Premier League about exposing youth to gambling, SBOBET replaced their logo on all Cardiff City youth academy team shirts with that of the Ty Hafan Children's Hospice. Anyway SBOBET is an online bookmaker offers betting on all major sports, online games, racing (parimutuel betting), financial betting and poker in multiple languages. For exmaple Sbobet Mobile offers Soccer Betting Online via mobile phone.